Innage Lane Kicks Off Learning Disability Week 2021!
Learning Disability Week is next week!
We can think of nobody better to launch this week for us than our day opportunity Innage Lane in Bridgnorth. This year's theme is arts and creativity and this is certainly at the heart of everything Innage does!
Prior to Covid they were actively selling social enterprise products within the community using rented spaces , display cases and shelves. Unfortunately this has been on hold until May 2021 when they were allowed back into Gateway in Shrewsbury and Wellington Market to sell their wonderful products!
They create a range of products which you can see on their
Facebook page.
To mark the start of Learning Disability Week we spoke with Innage about their creative projects & Social Enterprise, here's what they had to say:

"The people we support are very involved in the Powertex projects and love the feeling the method and texture of this amazing liquid material hardener, Karen loves any jewellery making, so making the powertex brooches was a delight!
Woodwork can be very therapeutic and Sue says she loves sanding because of the smell and feel, she also loved cleaning old horseshoes! . Xmas and Spring-time wreath making was ideal for all and everyone joined in. We have sold many products at Xmas Fairs at Innage Lane and in the local St Leonards Church and also Street Markets. Sue L loves her knitting and sewing and completed a knee blanket.
Prior to covid a trip to Gateway was always followed by coffee and cake!
We were asked by our local mayor Kirstie Hurst Knight to be part of the celebrations for Remembrance Day last year and we painted stones with acrylic painted poppies, which we collected on a local walk, these stones are still in the local park.
Our guys just love joining in with the craft projects we provide and are happy to have a go at anything they choose and are very creative with their ideas which they discuss as a group!"
We can't wait to see what Innage Lane does next week to mark Learning Disability Week!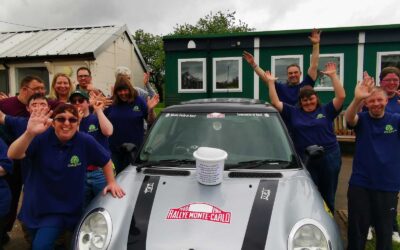 Our support can vary from 2 hours a week to 24 hours a day, and is always tailored to the person's wants and needs. Read about Lucy's support here!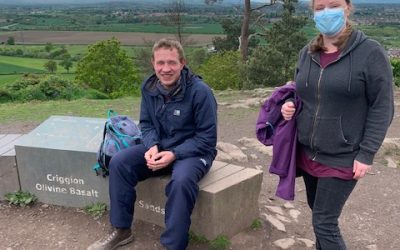 We are starting our "day in the life" project with Ben, who has been supported by Bethphage for four years. Read more about Ben's day here…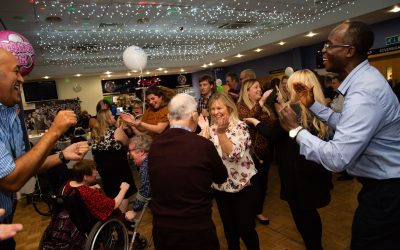 Bethphage offer a diverse and wide range of services; over the next few months, we are going to focus on our Staff and the People we Support in our services.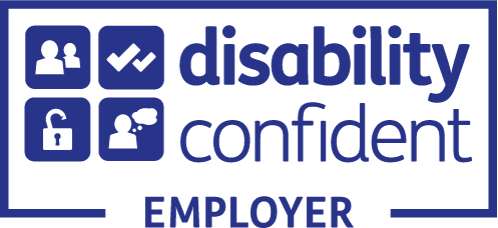 Head Office
8 Longbow Close
Harlescott Lane
Shrewsbury
SY1 3GZ
Tel: 01743 272880
North Shropshire Area Office

The Hollies
Chester Road
Whitchurch
SY13 1LZ
Tel: 01948 804901
West Midlands Office
The Hub
17 Lichfield Street
Walsall
WS1 1TU
Tel: 01922 660813
Telford Area Office
Park Lane Centre
Woodside
Telford
TF7 5QZ
Tel: 01952 457382