Positive Behaviour Support
A Positive Behaviour Support approach (PBS) aims to understand the reasons behind an individual's behaviours of concern and offer person-centred solutions to enable them to have a better quality of life. PBS is a scientific process which reduces behaviours of concern, incidents and the use of restrictive practices. Please click on the link to our video to understand more about PBS and our approach.
Bethphage has a dedicated PBS team who provide training and support to staff teams and the people we support, and in addition they work alongside external professionals and families to reduce distress and improve quality of life for the person being supported.
For more information about our Specialist Services please contact: specialisms@bethphage.co.uk
Find out more
We achieve this by:
Understanding all behaviour happens for a reason
Adopting a person-centred approach
Collaborative working
Adhering to current standards of care and legislation
Advocating for the least restrictive environment and support possible
Producing PBS Plans, Behavioural guidance documents and progress reports
Reflective practice
Ongoing training (including bespoke training written for the person)
Identifying successes and celebrating achievements
Being goal orientated
Valuing safety
Being evidence-led
Recognising potential
Open communication
Replacing behaviours of concern with helpful alternatives
Skill building
Referrals to the PBS team are allocated based on need, with either interim or comprehensive support being offered. Typically, interim support benefits those aiming to manage temporary difficult situations or modest areas of need, whereas comprehensive support offers longer term strategy planning and involvement for those with more complex needs.
Our aspiration is to support people to meet their goals in a safe and productive manner, without relying on behaviours of concern, which they can replicate across settings and build upon long-term.
Mental Health
Needing support with your mental health is a common human experience; according to Mind, approximately 1 in 4 people in the UK will experience a mental health problem each year. Bethphage specialise in supporting people with active or previous mental health needs, including people who have been supported under a mental health section.
For more information about our Specialist Services please contact: specialisms@bethphage.co.uk
Find out more
Our dedicated mental health provision offers individuals:
Opportunities to reintegrate back into their community
Acquire skills
Build tolerances
Refine coping strategies
Actively engage with staying well plans
Develop independence in a supported living setting
Staff within these services benefit from robust training, and collaborative working with the individual, advocacy, Bethphage PBS, medical professionals, social work, psychology and other related teams to ensure support is effective, timely and person-centred.
Transforming Care
Bethphage believes passionately that people with learning disabilities and autism who may display behaviours that challenge have the same rights as everyone else to lead fulfilling lives in their own communities. This is why we are actively involved in the Transforming Care Programme (TCP), supporting people to move from long stay hospitals, assessment and treatment units back into their home communities.
For more information about our Specialist Services please contact: specialisms@bethphage.co.uk
Find out more
Through the Transforming Care Programme, Bethphage is experienced in working with Local Authorities and the NHS to identify people living in hospitals who are able to live in the community, in less restrictive environments, ensuring the correct care and support is in place. As part of the TCP process, Bethphage has already supported a number of individuals to return home, including those released from mental health section.
Our approach is person-centred and values driven, utilising our in-house expertise, Positive Behaviour Support Team, to ensure each person's transition back into their community is well planned, involving family members and practitioners in each step which in turn, improves the quality of life, allowing people to lead satisfying and valued lives in a home, within their community.
People who choose to have their support provided by Bethphage will receive PBS support and ongoing assessment, plus specially trained and skilled staff teams to maximize success and avoid readmission to hospital.
In adopting this approach, our aim is to ensure that more people will successfully transition home and re-engage with their communities, families, friends, and achieve their own goals in a safe and supportive environment.
A complex process, which Bethphage is in collaboration with others:
Completes comprehensive assessments identifying how and when the person's needs can be best met as well as gaining a thorough understanding of any behaviours of concern and incident history
Meets with the person to establish their goals and preferences
Produces and reviews plans and strategies to support the individual in a new environment
Recruits, inducts, trains and invests in staff with the right values and attitudes to work in these locations
Supports discharge and transition
Provides ongoing support and involvement – post-transition
Autism
An Autism Spectrum Disorder (ASD – To find out more click on Autism – The National Autism Society)  is a complex, lifelong, developmental disability that affects how a person communicates with and relates to other people, and how they experience the world around them.
Bethphage supports adults with learning disabilities and or Autism, in a variety of settings.
For more information about our Specialist Services please contact: specialisms@bethphage.co.uk
Find out more
People with ASD may experience difficulties with some or all of the following areas:
Social communication
Social interaction
Social imagination
As part of a person's 'assessment' process, people's individual needs are established and tailored support is identified to support people with a range of sensory, behavioural, and communication needs, both by utilising skills from our own staff, the PBS team and through collaborative working with others.
Bethphage benefits from ongoing liaison with social work, medical professionals, speech and language therapists, psychologists, and advocacy to the benefit of those being supported, and their families, whilst ongoing training ensures Bethphage staff are skilled, providing comprehensive and safe provision to those accessing our services.
 Support includes:
Appropriate communication strategies, such as Makaton, gesture, Pecs/images, objects, of reference, social stories, drawing, written or spoken words
Sensory diets
Routine, structure and predictability, such as calendars, wall charts, daily schedules, and planners
Functional tasks and activities with a clear purpose and product
Various activities including – physical activities or exercise
Person-Centred approach
Well suited environments
Skilled, consistent and competent staff
Compatible peers.
Registered Care for people with complex needs
Bethphage specialises in supporting people with complex needs and who may present behaviours of concern in care home settings. We take the Positive Behaviour Support (PBS) approach, knowing that everyone is different and try to understand what triggers the person's response to a situation or event. We have skilled staff teams who provide high quality, 24-hour care to people with high support needs.
For more information about our Specialist Services please contact: specialisms@bethphage.co.uk
Find out more
Each person is unique, which is why we treat everyone as an individual, knowing there is not one uniformed approach. Our experienced staff team work closely with families, carers and professionals to ensure a smooth transition process. Through our person-centred planning, we get to know the person, understanding their likes and dislikes alongside their wishes and aspirations. We enable people to build on their skills and try new things, ensuring a good balance between taking risks and enjoying opportunities.
We support people to feel involved in their community, step by step at each individual's pace, developing strategies which enable them to realise their potential.
Our registered care home offers a permanent home or a place for people to be assessed and supported to progress into more independent living.
Bethphage's Assessment and Transition Service, based in North Shropshire:
Provides specialist support and care to people with learning disabilities and/or autism.
The service is a registered care home and provides an opportunity for people to have a period of assessment, which is often as a result of:
Placement breakdown, or risk of
People returning from out county placements (often from long stay institutions)
People who need a period of assessment with a team, experienced in supporting adults with behavioural support needs whose role is to fully understand a person's support needs, develop a move on plan, support them to move to their new provision and ensure a successful transition
Bethphage are focused on person-centred care and encourage every person we support to contribute to their own care and support plans to their own care and support plans.
What makes Bethphage's service different?
Our professional, qualified Positive Behaviour Support (PBS) team are available to guide and support the team and the person being supported; they carry out comprehensive PBS assessments, analyse data from incidents to determine causes and triggers for the behaviours, which informs PBS plans. PBS plans focus on reducing incidents and risk and increasing positive outcomes, which lead to greater independence and improved quality of life, enabling the person to reach their full potential, which is determined through scientific analysis.
Find out more
Shared Lives can be a long-term arrangement with a person living with a carer and their family and it is also short-term, one night or more, which is a respite function, enabling the host family to give the person's family a break and much-needed rest.
What do Shared Lives Carers do?
Shared Lives carers experience rewarding and flexible careers; sharing their homes and lives with people who have learning and/or autism, physical disabilities, mental health needs, care leavers, older people, people fleeing domestic violence, and people leaving hospital care and need a couple of weeks to recuperate with a shared lives carer, before they return home.
Shared Lives carers provide all kinds of support, helping people to build on existing skills and develop greater independence, support with social and health care and enabling people to develop friendships, community connections and extend their range of interests.
Shared Lives carers have the benefit of working for themselves, working flexibly around the family's needs and interests, whilst supporting the person living with them to be part of the family and all of the shared benefits, which that brings to both parties.
Shared Lives carers are business owners. They develop a quality service to ensure the person/s they are supporting is/are achieving their best outcomes. Using the person-centred plans, which Bethphage develop alongside the person and the carers, which are based on the needs of the person, the Shared Lives carers support the person to develop greater skills, independence and follow their dreams to  achieve their goals and ambitions.
People who live with a Shared Lives family, receive consistent support, they know who is supporting them today and tomorrow and that predictability helps people to feel safe and part of the family. 
How are Shared Lives carers recruited?
New Shared Lives carers are recruited and vetted, inducted and trained by an experienced Shared Lives manager and a panel, made up of experts. Following approval, new carers will be matched with someone whose needs can be well met by the carer, the match includes key areas, e.g. environment, family dynamics, location, pets, access to transport, access to day opportunities and many more aspects, which the Shared Lives team focus on.
Once a good match is identified, the introduction process commences, time is given to ensure the match is going to be suitable for both parties, the Shared Lives service gets feedback on progress and any issues that are identified.  If this goes well, a move in or short stay is arranged to make sure the person and the carer are happy and confident.
Carers are supported by a dedicated Shared Lives Officer, whose role is to oversee a number of carers, offering guidance, support and training to enable the carers to be the best they can be, providing an effective, supportive environment which helps people to build and maintain independence, self-esteem and confidence. 
Become a Shared Lives Carer:
Carers come from all family types and all walks of life – single people, couples, families with children. We match people who suit each other's circumstances. We are looking for positive people who want to share their home and family with someone else and play a key part in supporting someone to develop all aspects of their life.
We provide you with full training and a support network, so you don't need any experience, just a desire to make a difference, kindness, compassion and a willingness to learn.
How are Shared Lives carers paid?
Shared Lives carers are paid in a similar way to foster carers in that they are self-employed and manage their own business affairs. They are not paid by the hour and there is no "clocking on and clocking off". In Shared Lives, everyone gets to contribute to real relationships and the goal is ordinary family life.
If you want to find out more, please get in touch with Shared Lives Manager:
Stacey Bourne Tel: 01743 272880  Email: sbourne@bethphage.co.uk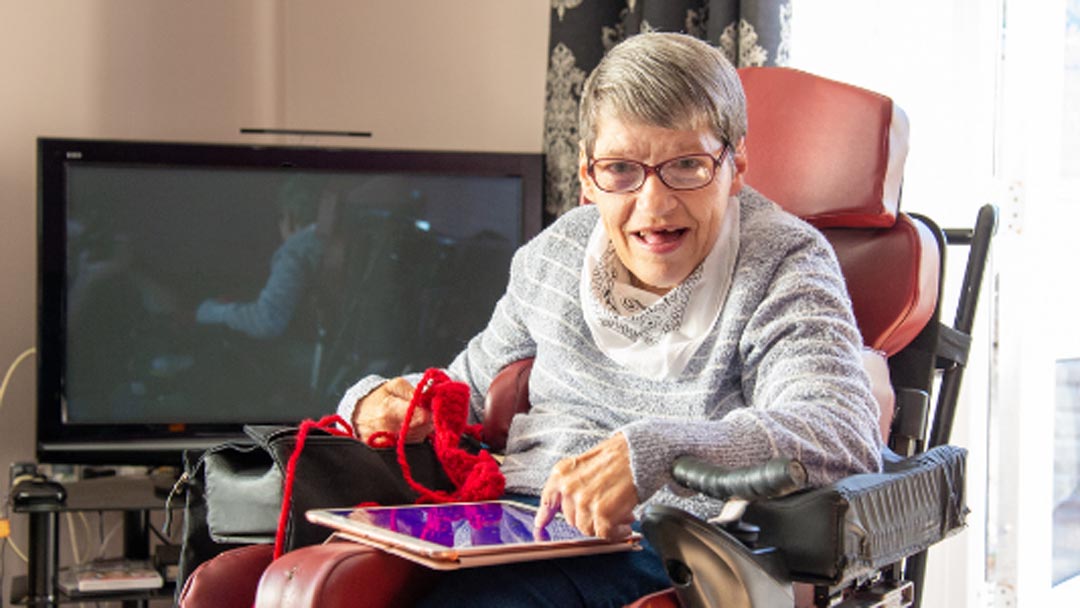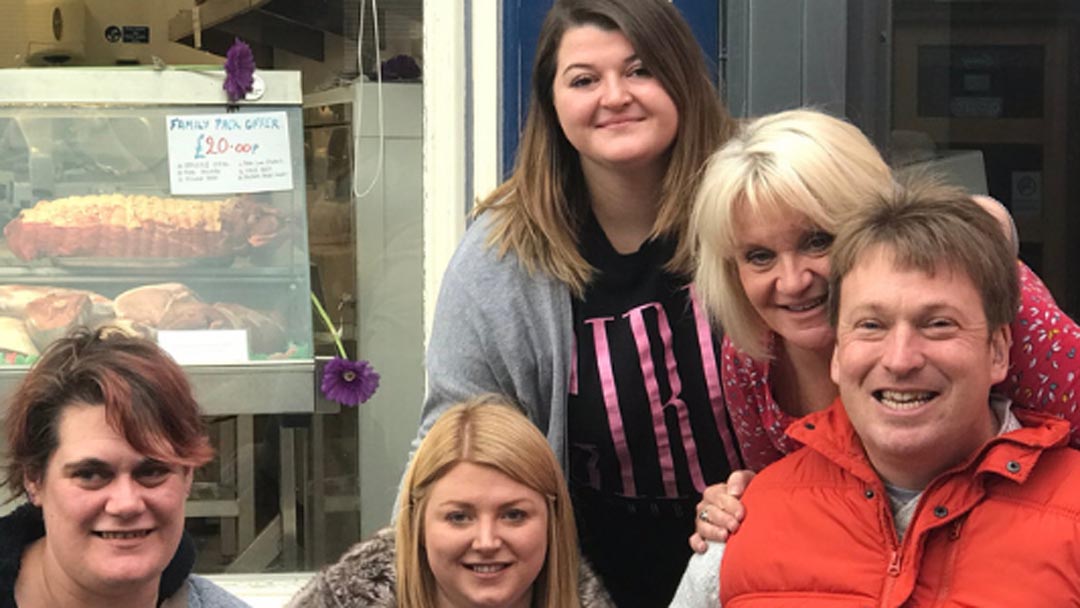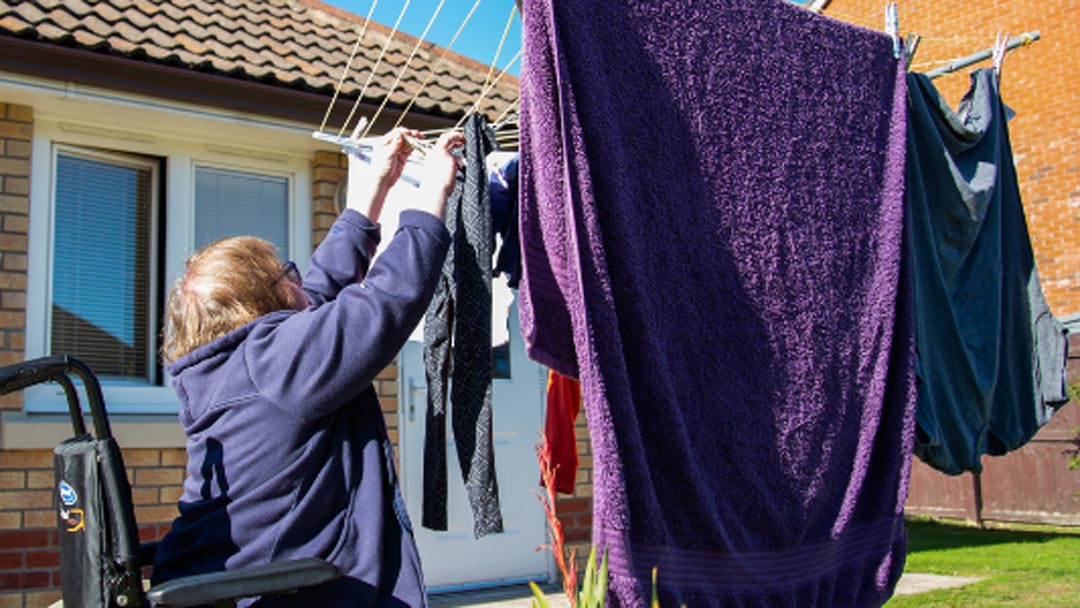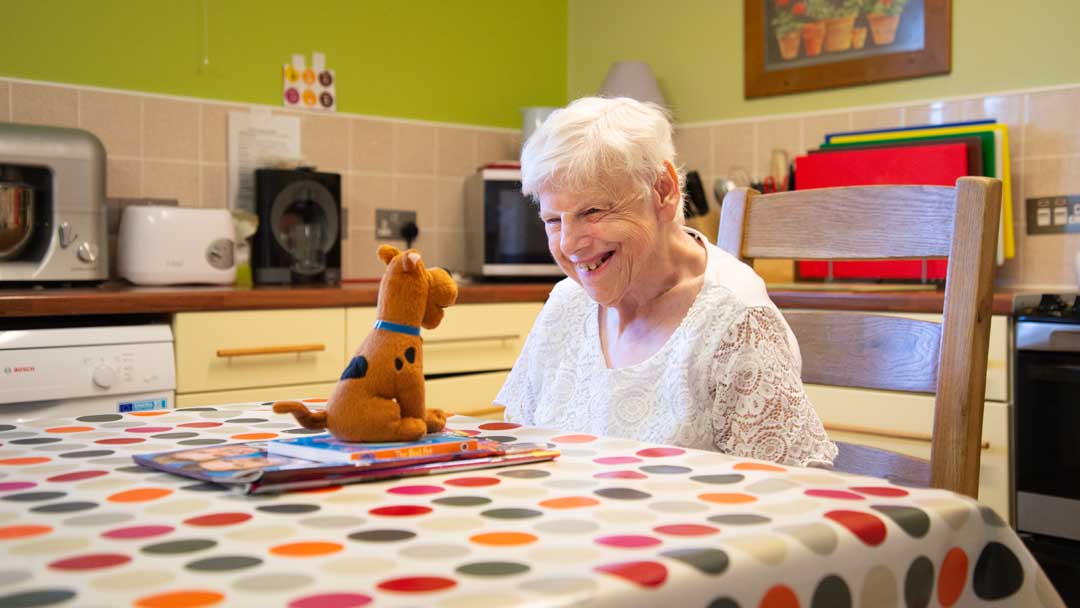 "People told us they felt safe around the staff. One person said, "The staff make me feel safe". One relative told us their loved one was, "Settled and secure""
CQC Inspection Whitchurch 2019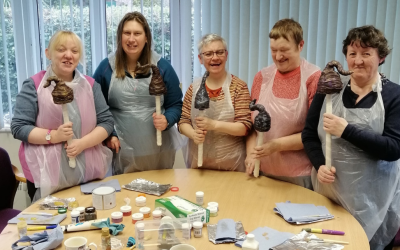 The theme for this year's Learning Disability Week is Arts and Creativity, to kick off the week we spoke to our day opportunity Innage Lane!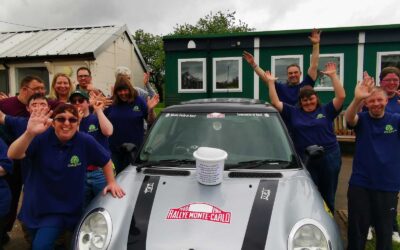 Our support can vary from 2 hours a week to 24 hours a day, and is always tailored to the person's wants and needs. Read about Lucy's support here!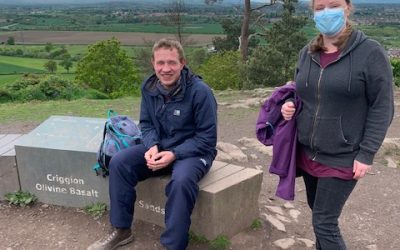 We are starting our "day in the life" project with Ben, who has been supported by Bethphage for four years. Read more about Ben's day here…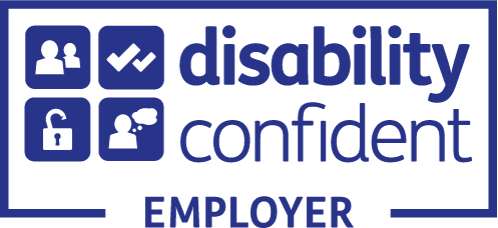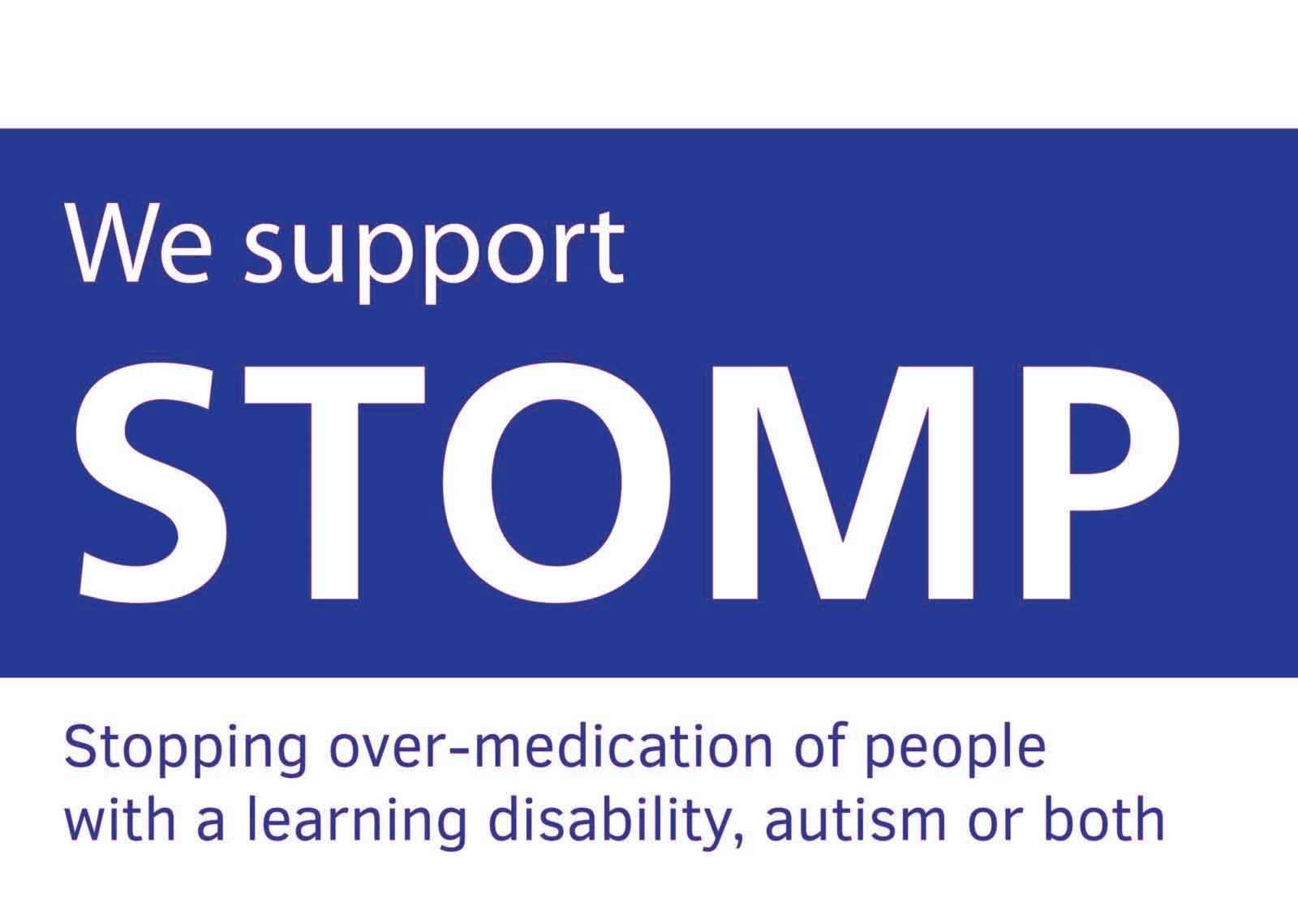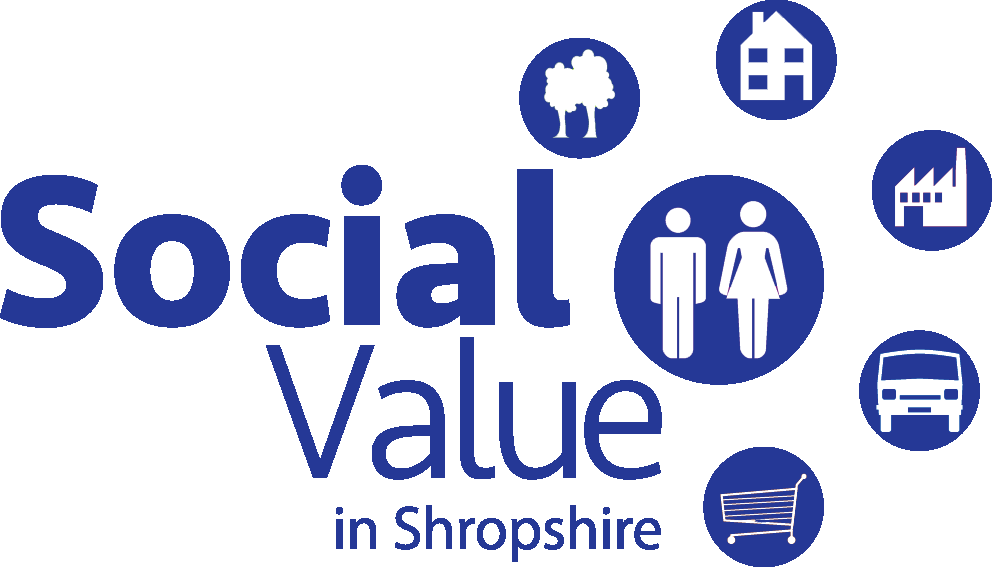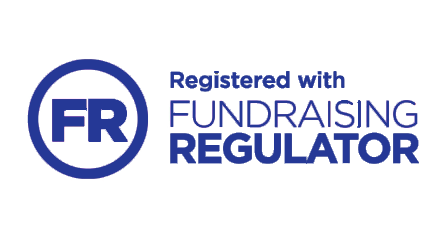 Head Office
(Registered Address)
8 Longbow Close
Harlescott Lane
Shrewsbury
SY1 3GZ
Tel: 01743 272880
North Shropshire Area Office

The Hollies
Chester Road
Whitchurch
SY13 1LZ
Tel: 01948 804901
West Midlands Office
The Hub
17 Lichfield Street
Walsall
WS1 1TU
Tel: 01922 660813
Telford Area Office
Park Lane Centre
Woodside
Telford
TF7 5QZ
Tel: 01952 457382