Ben is a delightful young man who has been supported by Bethphage for four years.  Ben has autism and is assisted by a small team that enable him to enjoy his independence.
Before Covid-19 lockdown, he attended a day centre in Shrewsbury Monday to Friday, but due to restrictions this has been scaled down to 3 days per week.  Ben sees this as his important place of work, he loves his work and on arrival organises what he needs for the day.
Routine is important to Ben, as it is to most of us.  After tidying his food and equipment bags away, he sits down to plan his work tasks and recreation for the day.  Meticulous from the beginning of the day to the end, Ben regularly catches out staff who are still getting to know his daily routine!
After Ben prepares his tea and toast and tidies up after himself, he sets off to complete his work before we can go out.  Diary planning, photocopying, work on the computer and 15 minutes of videos, Ben is then ready to scale up mountain tops!
Walks in the park, hikes up hills, gym outings and swimming, Ben is as "Fit as a Fiddle" and challenges any support worker who's not keeping up!  The bonus is that our small team are getting fitter by the week!
Ben is a completer and loves to start and finish with satisfaction and accomplishment.  It is important that the team understand his routine and how important his place of work is to him.  By enabling and supporting Ben, we can support his independence, and growth and at the same time he is very much socially included as he has chosen his activities.
Happy and bubbling over, Ben meets his parents full of his day's fun and activities.
Our Vision Is of inclusive communities where all people have the opportunity to live the life, they choose.
For more information about our specialist services please visit:
 Our Specialisms | Bethphage – Specialist care for adults with disabilities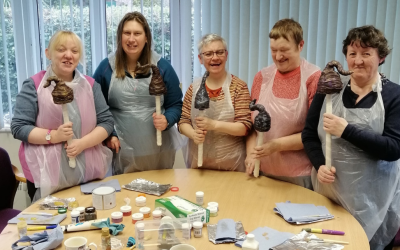 The theme for this year's Learning Disability Week is Arts and Creativity, to kick off the week we spoke to our day opportunity Innage Lane!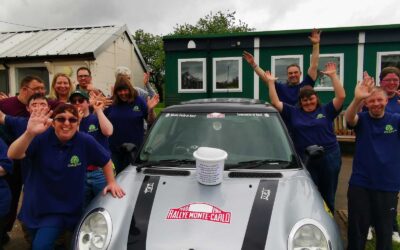 Our support can vary from 2 hours a week to 24 hours a day, and is always tailored to the person's wants and needs. Read about Lucy's support here!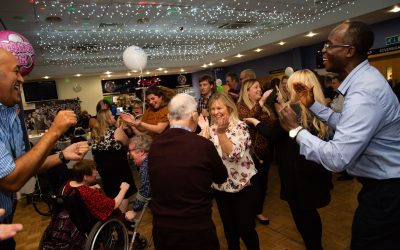 Bethphage offer a diverse and wide range of services; over the next few months, we are going to focus on our Staff and the People we Support in our services.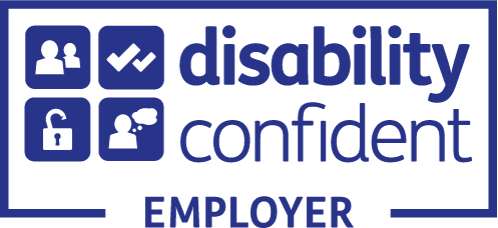 Head Office
8 Longbow Close
Harlescott Lane
Shrewsbury
SY1 3GZ
Tel: 01743 272880
North Shropshire Area Office

The Hollies
Chester Road
Whitchurch
SY13 1LZ
Tel: 01948 804901
West Midlands Office
The Hub
17 Lichfield Street
Walsall
WS1 1TU
Tel: 01922 660813
Telford Area Office
Park Lane Centre
Woodside
Telford
TF7 5QZ
Tel: 01952 457382